About

MizMandy

Miz Mandy has released several singles, dance remixes, and pop/dance albums.

Her 'In the Mix,' charted on the Billboard Dance Charts for 9 weeks, peaking at #37. Other tracks debuted at #92 Electro Chart & #80 Trance Chart at Beatport.com & Top 10 at DJDownload.com. Sweet Fury of Love' landed #48 on Billboard.

She has been seen live in over 16 countries: for the troops and NATO (Brussels), US Embassy (Mozambique), 65,000 (China), Fox, KUSI, CW, Taylor Made/Adidas, Toyota, Susan G. Komen, and more.

Miz Mandy will depart from her historical pop/dance sound on her 3rd album Mouse Trap (released November 25, 2011) and challenge her fans musically and lyrically with her new modernized "retro, moody, sultry, edgy" and "orchestrated" sound.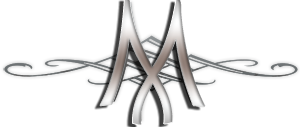 Latest

News
ConnectOn

Facebook