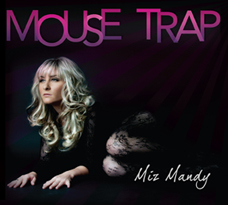 Billboard charting artist
,
Miz Mandy
, has partnered with Los Angeles based songwriter, composer, and music producer, Ryan Franks, to co-write and produce ten new original pop songs for her third album Mouse Trap. Work began on Mouse Trap late in 2010 and was released November 25, 2011. The album departed from Miz Mandy's historically classic pop and dance sound to a new electronic retro pop / rock with highly orchestrated music and characterized lyrical writing.
Miz Mandy says
"I've switched up my artistic direction a bit, focusing on a bit more of a sophisticated and retro sound. Moody. Sultry. Chic. Edgy."
Producer Ryan Franks chimes in,
"When she approached me, the idea was to take traditional pop music from the 60's, like Serge Gainsbourg or Nancy Sinatra, and bring a contemporary sensibility to it… a really fantastic opportunity to play with almost cinematic themes and orchestrations, while dropping heavy beats and really energetic arrangements. Miz Mandy's project has touches of big band, rock, electronica, pop, and chord changes that are influenced by French artists, American pop, dance and cinematic melodies."
Miz Mandy At a Glance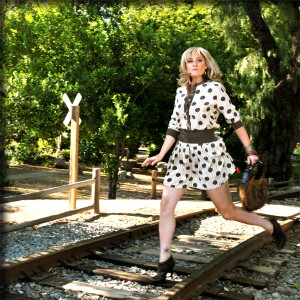 An accomplished singer, songwriter, and dancer, Miz Mandy sheds new light on the term 'triple threat'.
Always the performer for her Illinois family and friends, she relocated to Southern California to pursue her dreams. Since moving to San Diego, she has performed in over 16 countries – from small pubs in Sarajevo to stadium crowds of 65,000 in China.
She released her first original demo, "Mandatory," in 2006, where she learned the craft of songwriting, engineering and producing by working with numerous songwriters and producers.
Her first official album "In the Mix" was recorded and produced in San Diego with producer Patricio Pickslay. "Mandy is very involved with the process of recording," says Pickslay.
"I love being involved in every aspect of my career. Learning how to produce and engineer was exciting – a lot of trial and error." -Mandy
History
In March 2007,


Her first dance single, 'In the Mix,' remixed by DJ Scotty K. (Christina Aguilera), broke onto the Billboard Breakout Charts, at 2 and 5. Two weeks later, 'In The Mix' debuted at 43 on The Dance Club Play Charts, and hit 37. Miz Mandy's CD "In The Mix", which includes the 37 Billboard Dance Club Play charting title track, is available on iTunes.
"In the likes of artists such as Justin Timberlake, Shakira and Pink, with fans as young as 6 up to senior citizens, Miz Mandy is also one of those artists that can have a huge audience with no age limits. It's only a matter of time before Miz Mandy becomes a household name," -Album reviewer Nuevo Revolution.
"She has a beautiful, soulful, crystal-clear voice that lends itself well to her music." -Album reviewer Loosey Lucy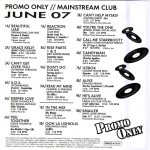 In June 2007,
On the Promo Only Compilation Miz Mandy is included on the Promo Only Compilation CD which includes tracks by Beyonce and Shakira, Christina Aguilera, The Killers, Mika, and Samantha James!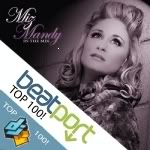 In March 2008,
Miz Mandy and New Jersey based label Peak Hour Music released new "In The Mix" Remixes by Touvan, TsT, Jason Turbulent, Dush, LexDaFunk, Martez, Alternative Reality, Tachyon & Steve DeParr.
Opening Weekend, it entered at 92 on the Electro Chart and 80 on the Trance Chart at Beatport.com as well as achieving Top 10 chart status at DJDownload.com.

Heard on XM80 The Move, Global Radio FM (Ibiza), Radio Ibiza Unomas (Italy), Kiss FM Dubai and Kiss FM Australia, and more, the new 'In The Mix' remixes are receiving spins from DJ's Victor Simonelli, Tim Galvin, Neil Brown, Phil Turnipseed, Steve Lawler and Greg Fenton.
Miz Mandy and PRO MOTION, released a new Friscia and Lamboy dance remix of her pop track 'Sweet Fury of Love' on June 9, 2008. The weekend of July 4th, 2008, 'Sweet Fury of Love' entered into the Billboard Breakout charts! Later, the remix entered the BILLBOARD Hot Dance Music Club Play TOP 50.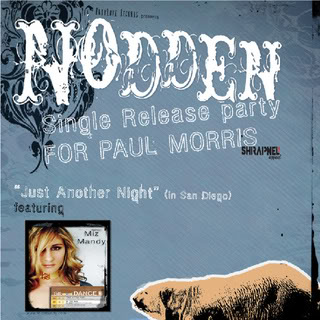 In May of 2008,
Nodden Ep 'Just Another Night' is a finalist in the San Diego Magazine ' Best of – Your Song' Competition.
"Press play and the first sound you hear is a vintage synth looping an addictive riff. In the moments that follow a rock singer offers a quiet apology, a chart topping dance star delivers an infectious chorus and an underground rapper tops it off with a mesmerizing verse. The song, 'Just Another Night' contains the most unlikely of trios and yet the electronica-based dance inducing beat at its core glues it together seamlessly. Written and produced by Nodden, "Just Another Night" features dance artist Miz Mandy and rapper J. Mac," -music reviewer Ben Jeffries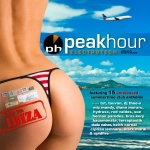 In September of 2008,
Miz Mandy was included on PHM's Elektrotech Ibiza CD and off to the party mecca Ibiza for an unforgettable trip of Electro and Tech House anthems.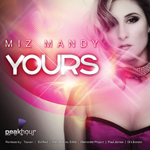 In November of 2008,
Peak Hour Music Peak released new remixes of Mandy's pop track 'Yours'. Remixers include DJ Red, Elemental Project, Paul James, Touvan, and Von Ukuf Vs. Ei8ht, and Di Liberato.
February 2009,


Miz Mandy releases her debut Music Video 'Let Love Be Free'.
Miz Mandy's sophomore album, including the Billboard Dance Charting Track 'Sweet Fury of Love' and "Let Love Be Free" was officially released on August 6th, 2009 at Anthology, San Diego.
In 2010,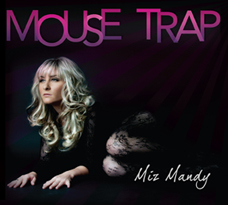 Miz Mandy began working with Los Angeles based producer Ryan Franks, and is proud to announce the release of her third album Mouse Trap on November 25, 2011.
Ryan and Miz Mandy met through a mutual business associate and began working on the album late in 2010. Miz Mandy states, "With him in Los Angeles and I in San Diego, we've done a lot of collaborations over the phone and Internet. The process itself has been different due to starting with my lyrics, then his production next, followed by co-writing the melodies and reconstructing the lyrics."
Lyrically, Miz Mandy enjoyed writing from a characters' perspective,
"…say a femme fatale, a desperate housewife or a Bond girl. With lyrics, things aren't as they seem, and despite that most of the songs were written from the perspective of a character, they are always inspired from my personal life experiences and are based in some truth. Just slightly more dramatic than my everyday life."
She laughs.
"It may sound cliché, but I feel like I have found myself with this album… I like where I have come from, but I like better where I have grown. This is just so authentically me." Miz Mandy says, " I really wanted to challenge myself and challenge the listener."
"As I had hoped from the outset, this album has grown into a soundbomb. The songs, in some cases, ended up with over 200 tracks of audio and the fusing of dirty, trashed out synth parts, with lush strings, heavy grooves and some cool twists and turns in the vocals. It's a little retro, a little film score, a little sleazy, and a little mean. It's the kind of music that has hooks and grooves that would allow for casual listening, dancing, whatever… but if you pay attention, there is so much going on, and the way it came together is, to me, an exciting thing to get lost in. " Producer Ryan Franks

Read the press release for Mouse Trap